Stage 1 was the Scorching of the Garden.  It was a lot of hard work, and that was the easiest part.  The next stage is fermenting the peppers.  Composting, fermenting, decomposition-its all the same thing really: ROT.  Bread, soy sauce, cheese, yogurt, kombucha, booze, vinegar, and tofu are all possible because of the yumderful process of fermentation.
We pulled the peppers, garlic, onions, and tomatillos that we grew, out of the freezer, and measured everything out.  We double checked our recipes and gathered all the equipment we need.  We also went ahead and pre-portioned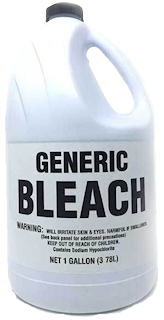 This portion of the story is brought to you by bleach.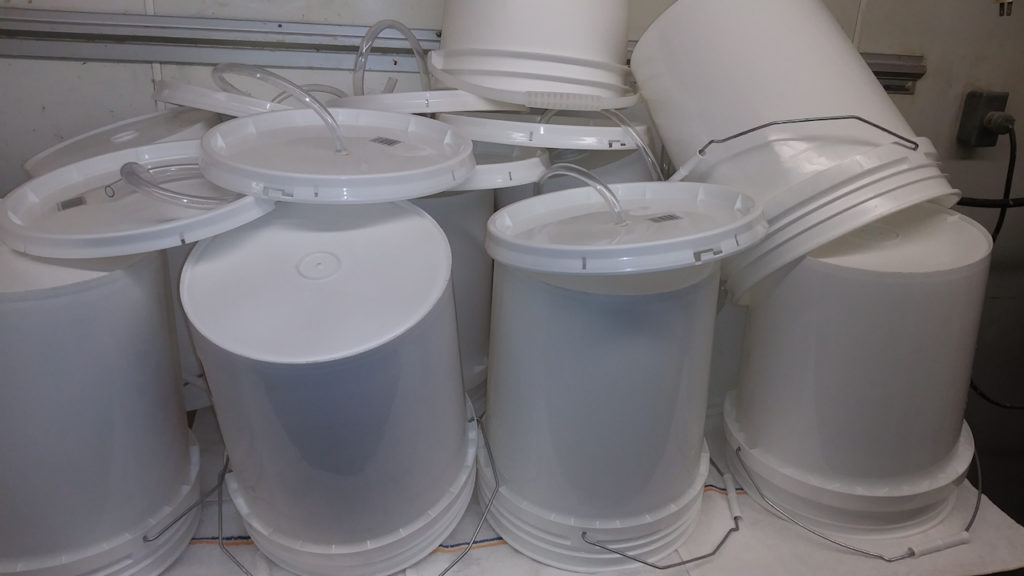 Since fermenting is controlled spoilage, everything must be absolutely clean.   We start out by inspecting, washing, and sanitizing our fermenting buckets.  As they air dried, we mixed up our brine and set up our station.
Bag after bag of peppers became bucket after bucket of peppers.  Dump, mash and cut.  Repeat until full.  Gallons of brine were mixed and poured over the red, orange, yellow, and green bits.  Every now and again, i removed my mask to get a wiff of the mouth watering aromas exuding from the mash.  Savory, sweet, spicy, floral, and fruity.  It was like a warm over-sized hug for the olfactory made of delicious.  
A few hours later and we have a rack full of mash and we find ourselves waiting for nature to do its thing, again.  We spend a month waiting for the seeds to be strong enough to go into the ground.  Then we wait another 3 months for the peppers to grow.   Then we have to wait until everything is harvested before we can ferment our peppers.  Now we have to wait for them to ferment.
See you in a month Gang of 9.
STAGE I
See the Sauces,
Before There are Sauces.
Step-by-Step
Carpet Gardening Guide
See the History of
Scorch Garden