Scorching the Garden 2019 Part 3
Every year we grow the peppers and garlic and onions and herbs to make our sauces.  Every year we try something new that we hope is better.  We ditch something that doesn't work out.  And we repeat and refine those things that promote the completion of our goals.  Follow along and steal all our ideas as we Scorch the Garden in 2019.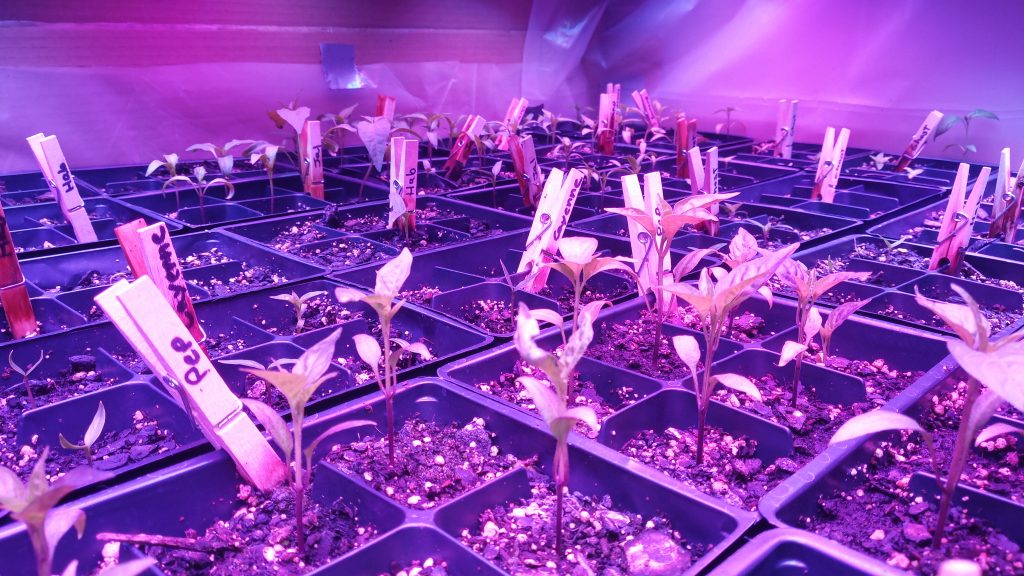 Its now the end of April.  The plants are aching to get more light.  We tried hardening them off a few weeks ago, but the temperature plummeted one night, and everything had to be brought in.
We lost a bunch of leaves, but everyone survived.  We end up stripping off the bottom branches anyway in July, so that cold snap did us a favor. We even left a tray out as an experiment to see if the sprouts were strong enough to handle being in sub 50 degree weather for a few nights, and holy crap-they did.  Even the basil, which is notoriously sensitive to cold temps.  Rock on!
The weather was favorable enough for us to get an earlier start on the plot.  We have doubled our land space again this year and found an area that gets even more sun.  
This will allow us to grow twice as many peppers, garlic, onions, and herbs as we did last year.  That means more sauces and more dusts.  (Hopefully we won't run out of product before summer is over next year)  That also means, we will be able to introduce a few more products.  Watch for announcements later in the year and stock up on TP.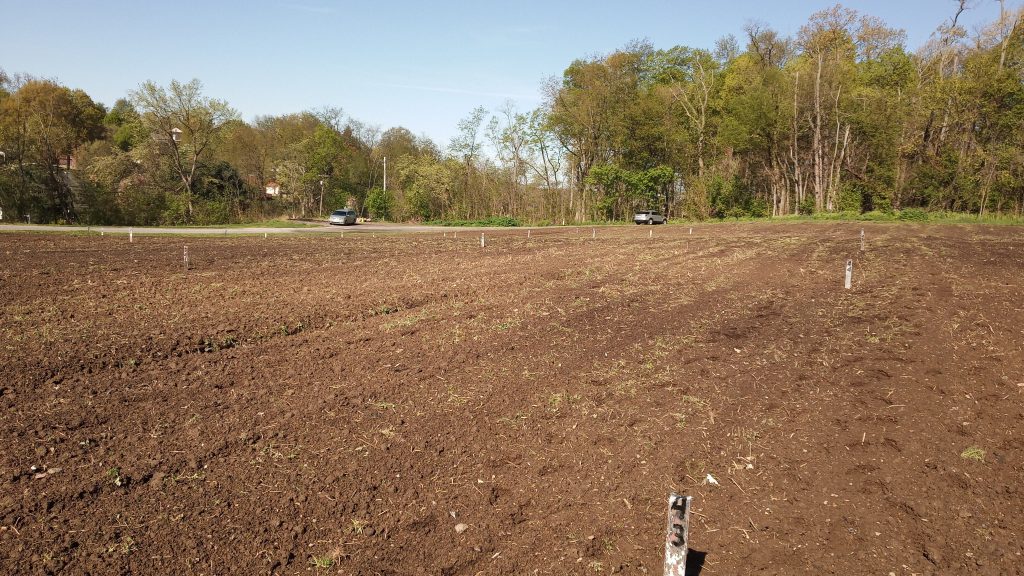 As of now, our inventory consists of around 250 pepper plants and well over 100 herb plants.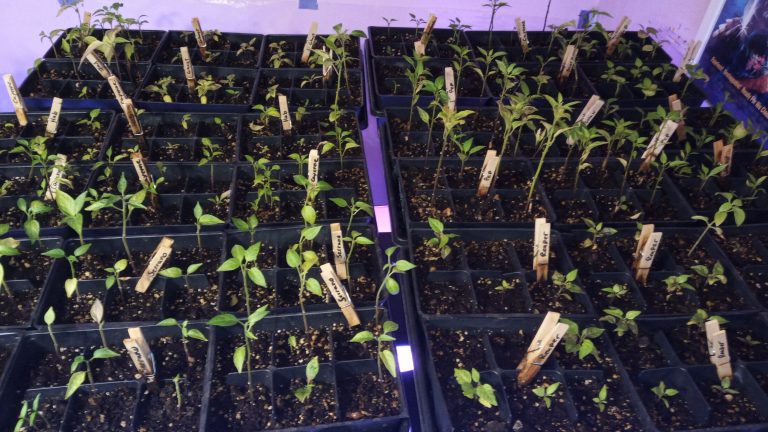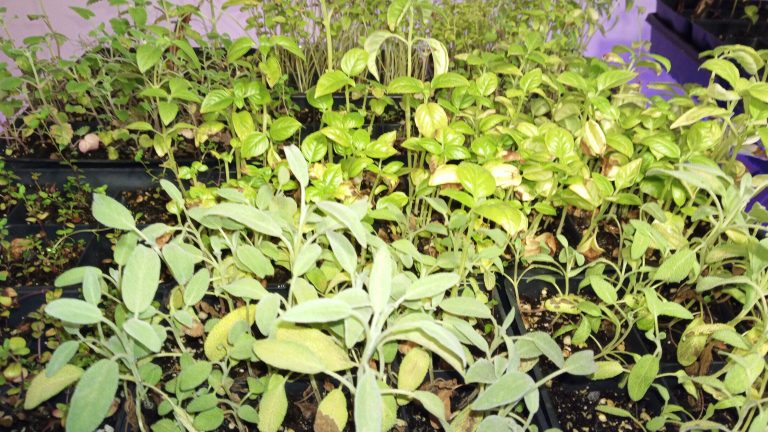 With a prediction (very conservative) of 1.75 lbs per plant, we are looking at more than 425 lbs of peppers when all is said and done. 
The peppers take care of the heat for us.  We don't have to worry about that.  To be honest, a lot of the flavor in our sauces come from the herbs we grow for them.  Aromatics come in so many varieties.  We grow 3 kinds of oregano, 4 types of basil, a couple thymes, and some sages.  Cumin, cilantro, parsley, dill, rosemary, chives, and even catnip play a part in our grow.  We also grow things that you may not consider using as an herb, such as kale. 
Given that the herbs are so pungent, we can't really take credit for great tastes of our sauces-the ingredients do all the work.  We pretty much just water the plants and mix them up to put into the bottles.  If you followed us last year, you see we don't even weed our garden much and enlist predatory insects for pest control.