Scorching the Garden 2018 Part I
Follow along as we Scorch the Garden for our 2018 season. From seed to harvest, we document the growing of the peppers for our 2018 batch, available in December 2018. This is a big year for us and we want everyone to be a part of it.  And this is Part 1.
Scorching the Garden 2018
Scorching the Garden 2018
Scorching the Garden 2018
Scorching the Garden 2018
Scorching the Garden 2018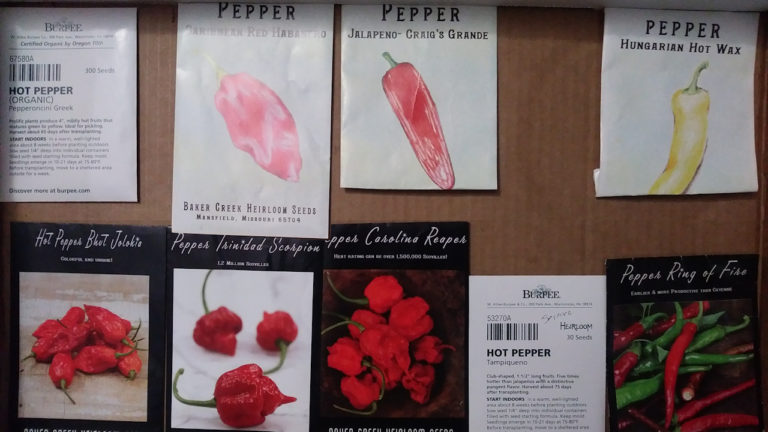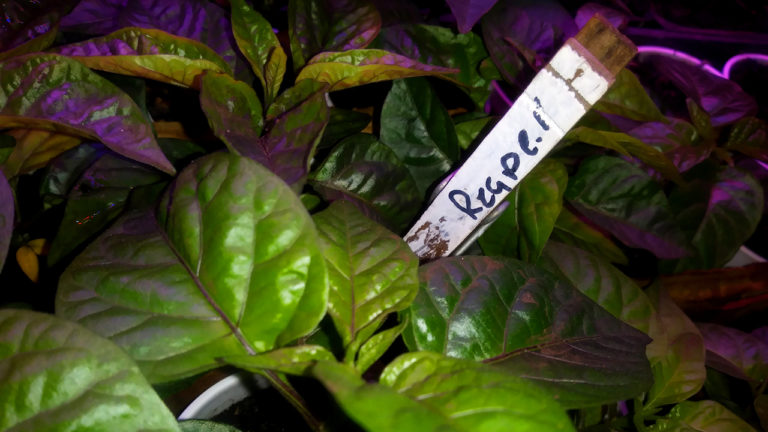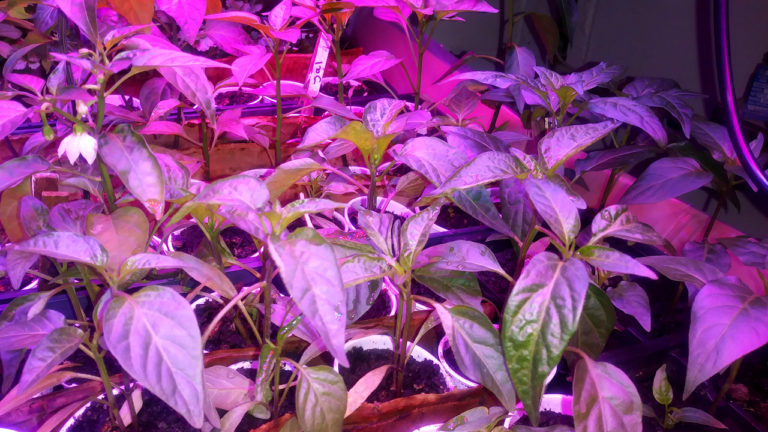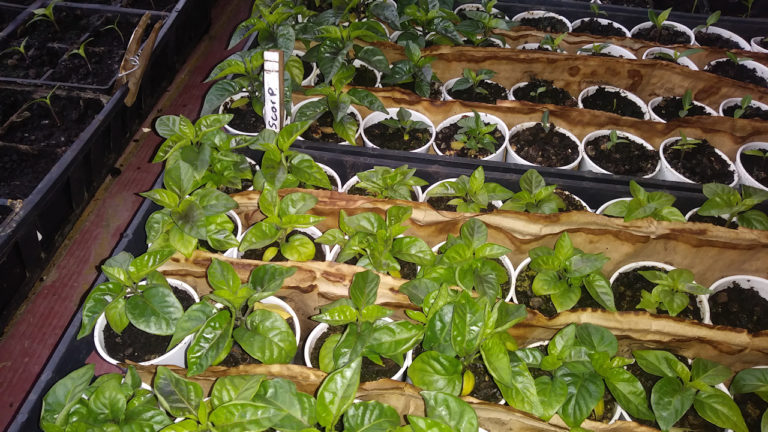 In February, we recruited the infamous Gang of 9 to do another job for us.   It's important that we start our own seeds. We want to ensure there are no pesticides or chemical fertilizers from the get-go.  
We get heirloom when we can, which nearly all of them are.  The reaper is a hybrid of the Scorpion and Habanero.  The seeds were germinated and put in sterilized compost under LED banks.
Painting over the old clothespins with a 25 cent bottle of acrylic makes them new enough to use again.  You get like 50 of them for a buck at the dollar store.  Get the paint at Michaels and use the 40% off one item coupon you can get at their website.
The planting was delayed by two weeks due to rain and equipment failure.
(not ours, we just have an SUV and hand tools)
We finally get our land at the beginning of June and now it's a race.  We have to get everything in ASAP.
We packed fencing, zip ties, bamboo poles, bamboo stakes, sledgehammer, shears, shovel and pitchfork, rake and hoe, 5-gallon buckets, cardboard, the rain catcher, our seedlings, and lots of water and sunscreen.  Gonna be 90 today.  Perfect.
We get to the plot after it's been plowed and…well…it's on a hill. This is new land for us so we don't know what to expect. We know we are going to have to do some terracing and put up some fencing first.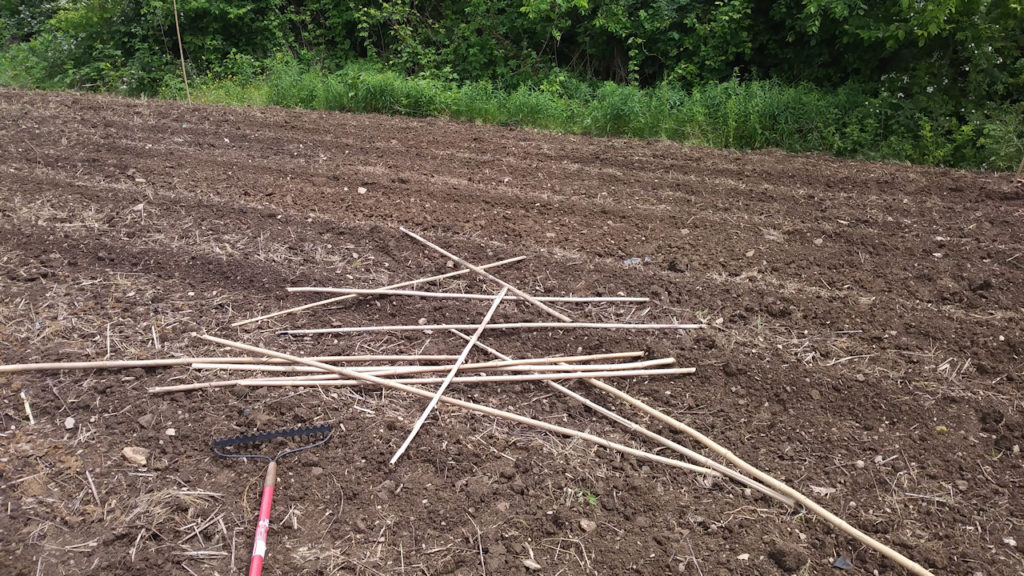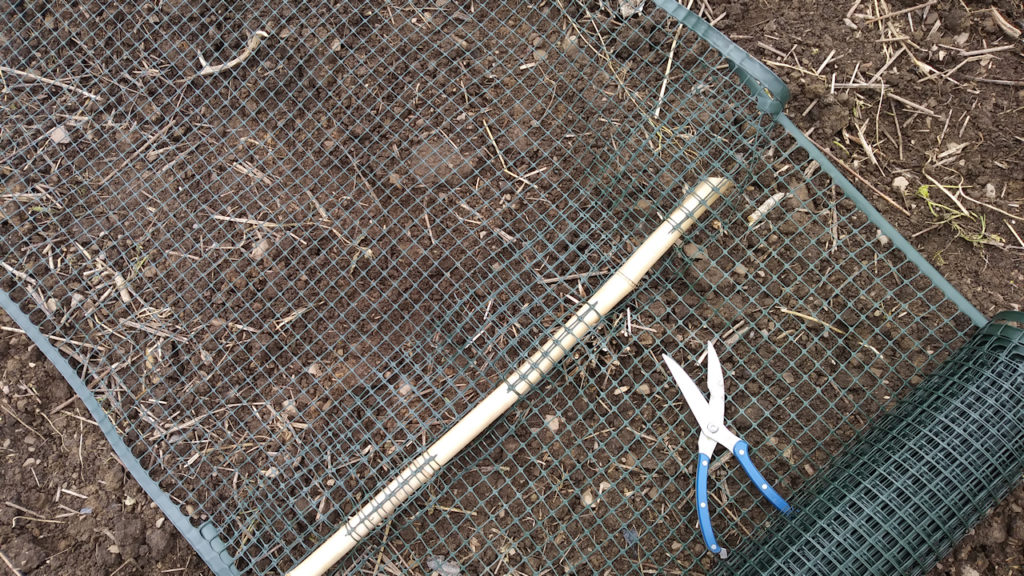 So we began to set up the fencing.  The bottoms of the bamboo were cut at an angle and were used to stitch the pieces together using the poles.
Bamboo is lightweight, strong, holds up pretty well to the weather, very renewable, and its cheap.  When they finally die, i'll either compost them or burn them for cooking and put the ashes into the garden.
The poles will bend and pounding them into hard ground can split them.  A pitchfork can wedge an 8″ deep crack which gives the bamboo a head start to go deeper and be more secure.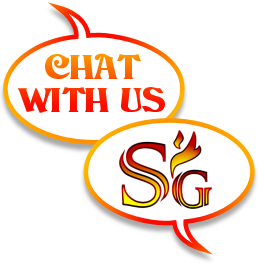 Be a part of the conversation. 
Say things and like and share this post.
Scorching the Garden 2018
Scorching the Garden 2018
Scorching the Garden 2018
Scorching the Garden 2018
Scorching the Garden 2018