I don't use the term chef, i have little formal training. Rather, i have over 21,000 hours of professional kitchen experience.  I have been in every position from dishwasher to trainer to manager in every kind of restaurant from catering to fast food to fine dining.
I have personally studied: baking, bread making, fermenting, curing, smoking, canning, bottling, pickling, sausage making, cheese making, livestock raising, composting, and natural gardening using heirloom strains.
I am not a chef, i am a FOOD WARRIOR.
A chef thinks they are important because they cook the food.
A foodie thinks they are important because they eat the food.
I think the food is important regardless of who is cooking or eating it.
Our backgrounds include food service, hospitality, retail, design, animal welfare, environmental responsibility, and multimedia technologies.  A little bit of everything makes up a whole lot of something remarkably special.
We cannot stress enough that we grow all our own peppers, garlic, onions, and herbs, for our sauces.  We do that to ensure that #noPoisonousCrap is on or in our ingredients.
See the Sauces,
Before There are Sauces.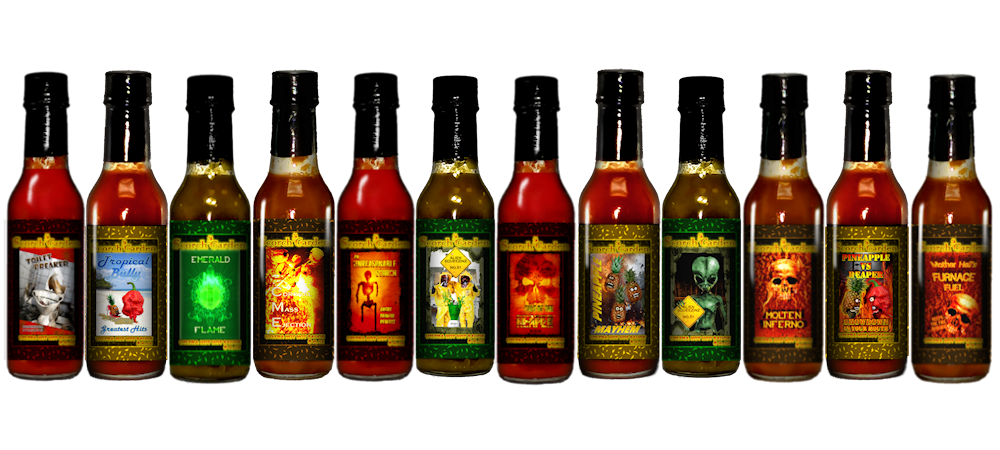 See the History of
Scorch Garden
We are very proud of what we do and have as much fun as possible with it.  Thank you for reading all the way to this line.